As a premier Family Medical Center and MedSpa in McAllen, TX, we cater to the wellness and beauty concerns of people of all ages and skin types.
Quality Care When You Need It
Originally from Brazil, Dr. Maria Coimbra immigrated to the USA in her mid-twenties after she graduated from her medical school in Brazil at the age of 23.
Dr. Coimbra continued her education at several universities in the USA including:
Dr. Coimbra has been serving the community of the RGV for the past 16 years as a family physician and has built a solo private practice accomplishing her vision to provide quality care for patients and their families when they need it.
Her clinic also has a complete medical spa that offers the latest technology in facial harmonization and body contouring.
Dr. Coimbra's desire is to continue to grow her practice, following the latest laser technologies to better improve patient care and deliver the best results on the medical and minimally invasive cosmetic industry.
She welcomes patients of all ages and gender to her practice offering a variety of medical and cosmetic services.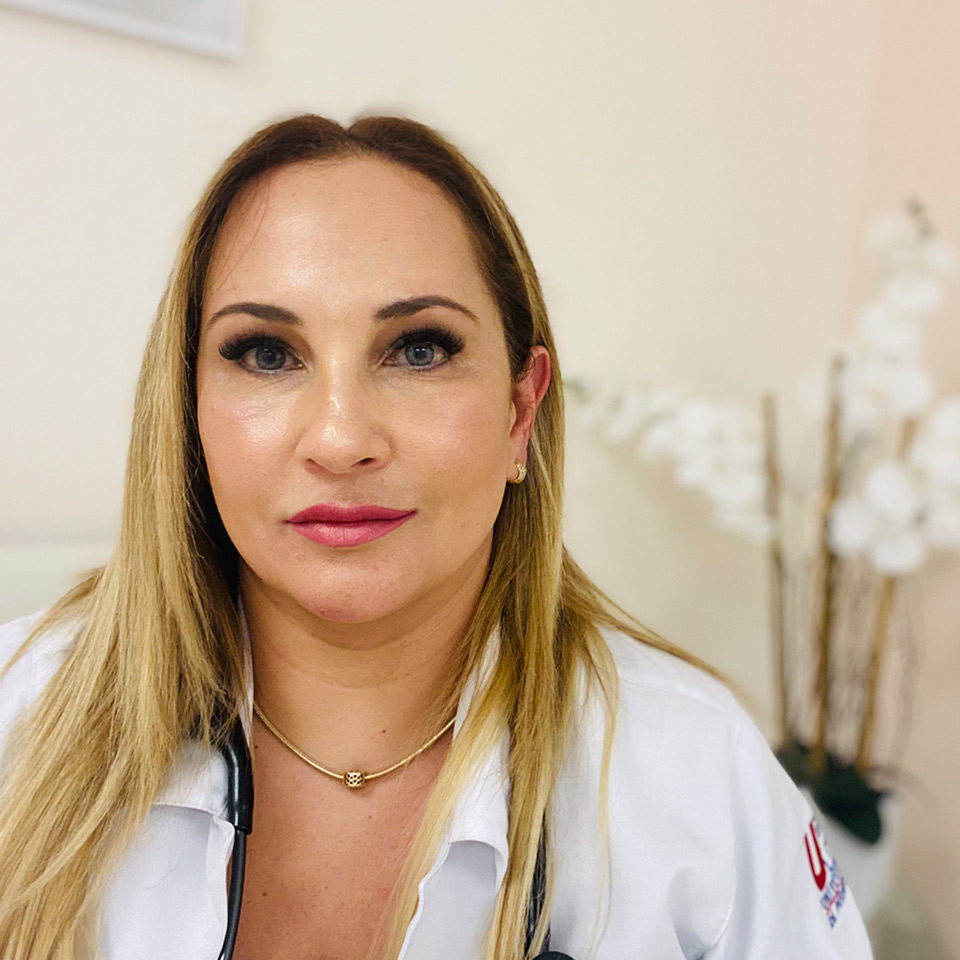 Serving Our Community with pride
The team at Coimbra Family Medical Center and MedSpa includes professionals, with over a decade of combined experience, capable of helping all of our patients achieve their beauty and wellness goals.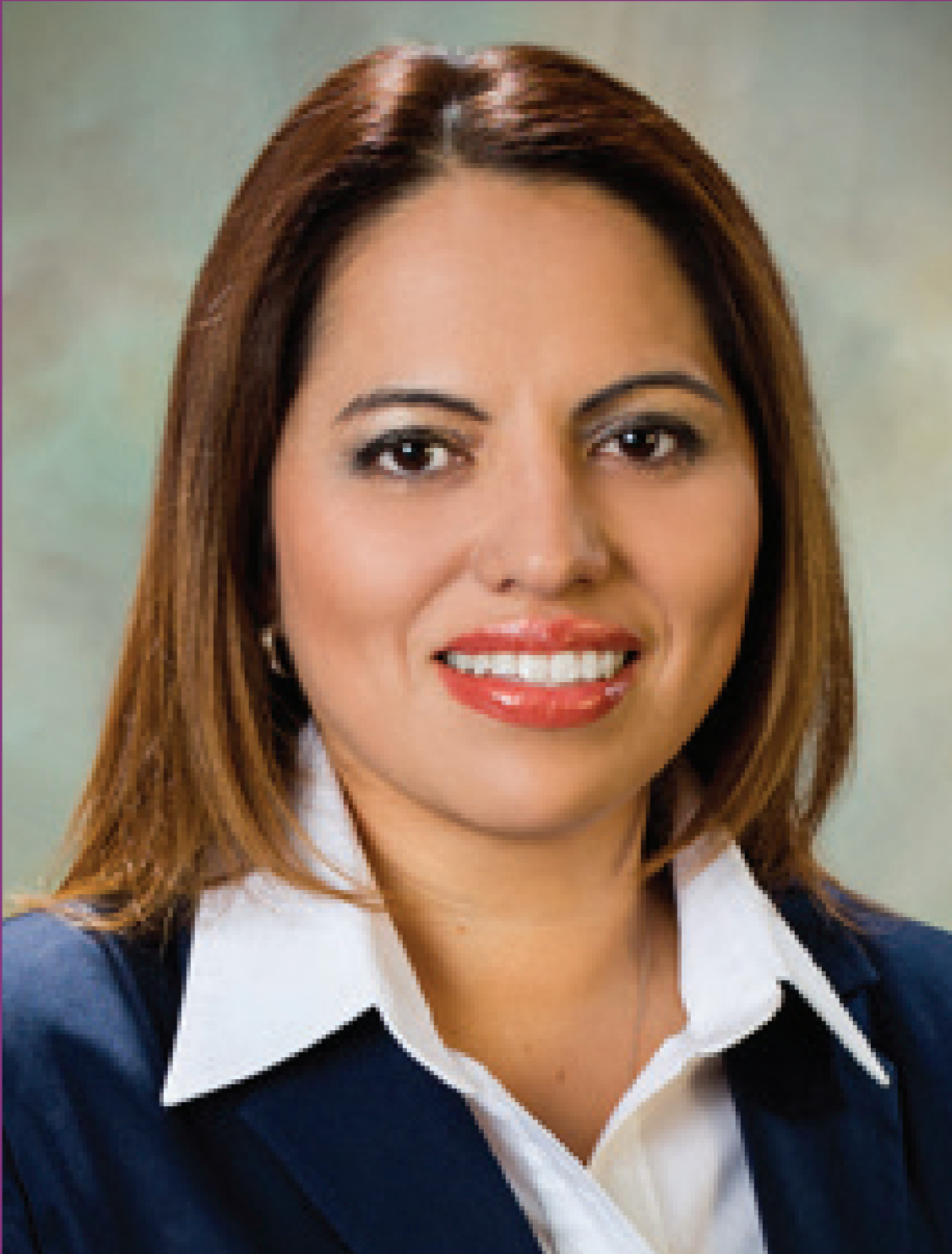 Estela Cedillo, DNP, RN, FNP-BC
Dr. Estela Cedillo is a Doctor of Nursing Practice. She has 15 years of experience in Family Practice. She graduated from the University of Incarnate Word in San Antonio with a Doctorate in Nursing Practice in 2015. She obtained a Master of Science in Nursing as a Family Nurse Practitioner in 2006 from UTRGV. She is a member of the Texas Nurse Practitioners and Sigma Theta Tau International Honor Society. She is very dedicated to providing the highest level of care for patients of all ages. She provides care for chronic conditions, wellness exams, sport physicals, weight loss, preventive care and minor procedures.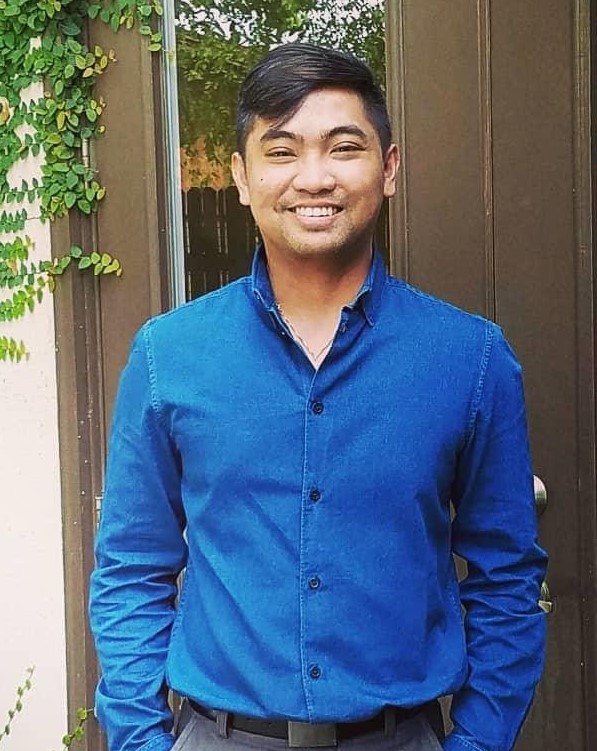 Vincent R. Rebugio, MSN, APRN, AGNP-C
Mr. Vincent R. Rebugio is an Adult-Gerontology Nurse Practitioner. He has 17 years of experience as a Registered Nurse and has worked in a variety of settings such as the Emergency Room, Medical-Surgical floor, and Telemetry unit. He has prior administrative experiences working as a certified clinical documentation specialist for a hospital and as a nurse auditor for the Office of the Inspector General – Texas Health and Human Services. He has also been teaching nursing students in the academe as well and helps in molding future generation of nurses. As a nurse practitioner, he has 5 years of experience in primary care, internal medicine, and home health. He aims to give the best type of quality care that he can provide to his patients in a holistic manner - with a focus on health promotion, disease prevention, and management of acute or chronic illnesses. He is a member of the American Association of Nurse Practitioner.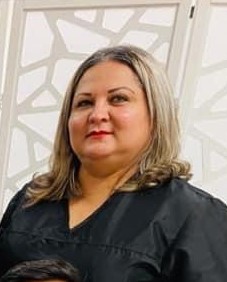 Miriam, Medical Assistant/Receptionist
Miriam has over 8 years of experience with patient care and 4 years by our side receiving and caring for our patients and their families.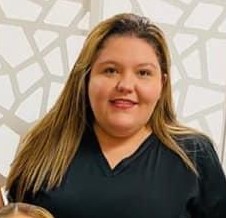 Perla, LVN
Perla has been in our team for over 5 years, always giving an outstanding care for all of our patients. Perla always had a strong sense of devotion for the medical field and love helping every patient.
Verenice, Senior Medical Assistant
Verenice has an impressive medical background, with over 15 years of experience working side by side with Dr. Coimbra, and offering Coimbra Family Medical Center the best patient care.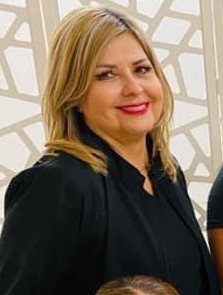 Esmer, Billing Specialist
Esmer is our billing specialist, working at Coimbra Family Medical Center for over 4 years. Esmer is always available to help our patients with any financial matter and insurance questions.
Happy Faces of Happy Patients
Dr. Coimbra is by far the most caring doctor I know. She really does listen to you and does her best to help you improve. Besides being a great physician, she is a great and kind person overall.
Great experience at the Med Spa, very clean & relaxing. Camila RN was very professional & answered all my questions. Would definitely recommend!
The best Dr. In the Valley! After trying many Doctors around, I finally found Dr. Coimbra and was the best thing that ever happened to me regarding my physical and consequently mental health! I am healthier, happier and confident that I am receiving the care I deserve and need. My entire family are under her care for the past 2 years and the treatment, the care never changed, still the best!!! I can't thank Dr. Coimbra enough for all her care! All her staff are very nice too.
My family and I had a great experience. The clinic demonstrated a Very clean, friendly, and positive atmosphere. The entire staff from office staff, medical nurses and physicians were all so kind and helpful through out my visit. We were seen according to our scheduled visit and Dr Coimbra was so sweet and she was able to take care of our medical needs and she's so accessible at anytime of the day. Highly recommend Dr. Coimbra!
Excellent work by Dr. Coimbra and Camila RN and a great experience at the Med Spa! Loved it!!
Amazing doctor!!! She really cares for her patients, listens to you with out judgment or laughing. She is very attentive to her patients the best doctor so far in the valley. She does not rush out like many other doctors, she is a great professional and caring which there are a few left.